COVID-19 ( Coronavirus ) We are open for business under government regulations
Mornington Crescent plumbers are on-call 24 hours a day for all types of plumbing and heating work including leaking radiators, pressure lost in your boiler, boiler faults repairs for those cold nights to help keep you warm. Our Mornington Crescent plumber will be with you within no time at all in all emergency situations.
Same day service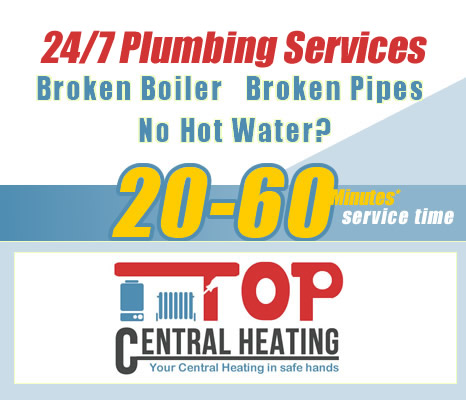 Our Mornington Crescent Central Heating & Boiler engineers understand the frustration and inconvenience caused by a broken boiler or plumbing leak no matter what time of year it is; when there is no hot water for showers or washing up, not to mention in the cold winter no heating to keep you warm. This is why you can call us anytime for our Mornington Crescent plumbing and heating engineer's quick and efficient service to help out of those unpleasant situations.
Plumbing to Boiler Servicing & Installations
We are available to advise on all types of plumbing & Heating services and ways to help you conserve energy for a greener home and reduced energy bills. We provide regular boiler service, and ideally carried out annually; this will ensure your boiler is running at its most efficient way and will extend the working life of the system efficiently.
All plumbing work is guaranteed with a 12 month manufacturers warranty on all parts and 90 days guarantee on all workmanship carried by our Mornington Crescent engineers. New boilers carry up to 5 years manufacturers warranty.